Alpha Cancer Technologies
Alpha Cancer Technologies Inc. (ACT) is a private clinical stage biotechnology company with products under development in immunomodulation and immuno-oncology. The company's drug products use our proprietary recombinant human alpha fetoprotein (AFP).
Alpha Fetoprotein (AFP) is a human protein produced by the embryo during fetal development and serves two critical functions: a) normalizes immune system responses so the mother's immune cells don't attack the embryo; and b) picks up nutrients from the mother and delivers them to the embryo.
ACT has exclusive worldwide rights to AFP with over $100 million spent on the development of the in-licensed technology. Clinical studies of AFP have demonstrated safety in over 300 patients and established a robust Drug Master file with the FDA including manufacturing, toxicology, and human safety.
Management Team

Richard Potts
Chair
Demonstrated a rich blend of leadership roles with a track record of management, finance and marketing of growth companies across a diverse spectrum of industries, including biotechnology, medical and information technology. Mr. Potts CEO and Chair Lorus Therapeutics (Now Aptose) a TSX/NASDAQ biotech company. He has co-founded, established strategic plans, secured multi-million dollars in financing, public listings and facilitated partnership sas a founder, owner and executive in numerous companies in the knowledge-based industry.

Dr. Igor Sherman
President and CEO
Extensive experience and expertise in the pharmaceutical and biotechnology industries, particularly in oncology. Prior to ACT, Dr. Sherman was Director of Clinical Research and Director of Scientific Affairs for YM Biosciences Inc., where he was responsible for preclinical and clinical development, as well as registration strategies for all oncology and pain products in YM Biosciences' portfolio.Dr. Sherman was also Scientific Director of Oncology for AstraZeneca Canada Inc.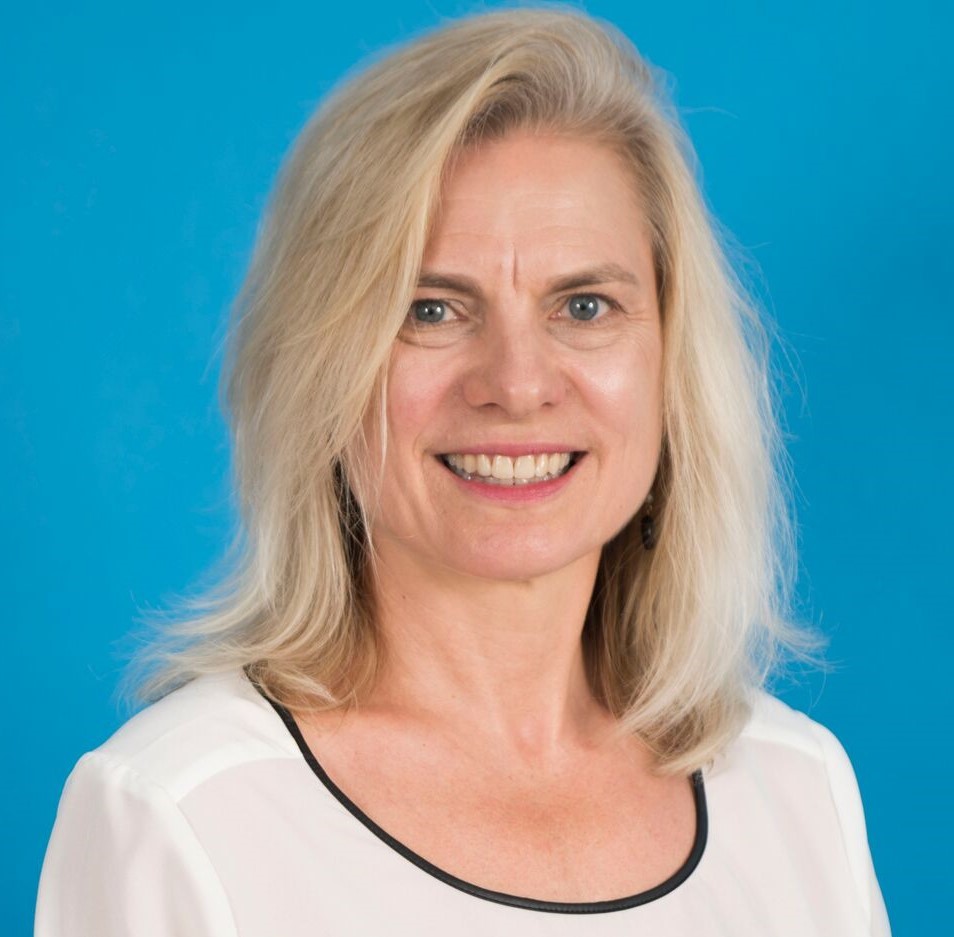 Dianne Parsons (CA)
CFO
Has held senior financial officer positions focused on strategic planning, operations and financial management in technology-based businesses, turnaround management situations, and manufacturing. She is active in the community and has been an a board member for several non- profit organizations. Ms. Parsons holds a Master of Accounting degree from the University of Waterloo and is a Chartered Professional Accountant and Chartered Accountant.

Betsy Bascom
Corporate Development
An entrepreneurial executive with a track record of success in strategic planning, corporate and business development. She is well recognized for her ability to open doors, negotiate and structure strategic alliances and build solid partnerships. Prior to starting her own business, Global Connectworks and working with ACT, Ms. Bascom was the Vice President of Business Development at BIOTECanada. She was also the Vice President of Product Development at Umbra Limited and has a Master of Business Administration degree from University of Toronto.

Borys Chabursky
Board Member
Borys Chabursky founded Shift Health to develop convergent solutions that improve human health and wellbeing. With Borys' oversight, Shift Health has successfully delivered over 500 life sciences assignments for more than 300 clients in North America, Europe and the Middle East.
Borys is a member of the advisory boards of Acerus Pharma, Devonian Health Group Inc. GEMMA Biotechnology, Minera Alamos Inc., Purepoint Uranium Group Inc. and Temperance Capital. He is also a member of the Young Presidents' Organization (YPO) and a board member of the Maple Leaf Chapter (Greater Toronto Chapter).

Christopher W. Morgan
Board Member
Christopher Morgan is a Partner at Skadden, a firm specializing in U.S. law in Canada. He is a trusted adviser to many of Canada's business and financial leaders as well as a thought leader in the Canada / U.S. cross border transactions space.
Mr. Morgan lectures on cross-border securities law topics and repeatedly has been selected for inclusion in The Best Lawyers in Canada for corporate law and Who's Who Legal for Capital Markets.
Scientific Advisory Board

Daniel D. Von Hoff
MD, FACP, FASCO, FAACR
Physician in chief and director of translational research at Translational Genomics Research Institute (TGen). He is also a professor of medicine at the Mayo Clinic and medical director of research as well as chief scientific officer at US Oncology. He is most notable for his work in targeted therapies for the treatment of cancer.

Phil Gold
CC, OQ, MD, PhD, FRSC, DSc (Hon) MACP, FRCP(C)
Douglas G. Cameron Professor of Medicine, Professor of Physiology and Oncology, McGill University, Executive Director Clinical Research Centre (MGH) McGill University Heath Centre

Michael Julius
PhD
Formerly Vice-President, research, Sunnybrook Health Sciences Centre, Vice-President, research, Sunnybrook Research Institute, Senior scientist, Biological Sciences, Odette Cancer Research Program, Sunnybrook Research Institute Professor, department of immunology, University of Toronto.
His work towards understanding the biochemistry of lymphocyte activation, and the cellular and molecular interactions culminating in protective immunity have supported his continuing interest in autoimmune diseases, and ailments that involve dysregulated function of the immune system
Clinical Advisory Board | Myasthenia Gravis

Vera Bril
MD, FRCP
Clinical Researcher, Toronto General Research Institute (TGRI) Clinical Division Head, Toronto General Research Institute (TGRI)
Coordinating investigator in the clinical trial of UCB's rozanolixizumab for MG

James F. Howard Jr.
MD
Distinguished Professor of Neuromuscular Disease; Professor of Neurology, Medicine & Allied Health; Chief, Neuromuscular Disorders Section, The University of North Carolina at Chapel Hill. Adjunct Professor of Clinical Sciences (Neurology), North Carolina State University College of Veterinary Medicine.
Lead investigator in the clinical trial of Alexion's Soliris in MG, approved by the FDA in 2017

Gil Wolfe
MD
Department of Neurology University at Buffalo, State University of New York
Professor and Chairman; Irvin and Rosemary Smith Chair of Neurology
Head of the Panel for Myasthenia Gravis Treatment Guidance
Clinical Advisory Board | IBD

Jean-Frédéric Colombel
MD
Head of the Center of Inflammatory Diseases of the Intestine at the Department of Gastroenterology of Icahn School of Medicine at Mount Sinai in New York. Professor of Gastroenterology & Hepatogastroenterology and Director of the Department of Hepatogastroenterology in Hopital Huriez, CHRU Lille (FRA). Chairman and President of the European Crohn's and Colitis Organization, and Scientific Secretary of the International Organization of IBD (IOIBD).

Pierre Desreumaux
MD, PhD
Professor of Gastroenterology, PhD in Immunology at the University and Medical School of Lille, France. Clinician in the Department of gastroenterology and nutrition of the university hospital of Lille, he is also head of the Research Unit on the patho-physiology of Inflammatory Bowel Diseases (IBD)

Stephen B Hanauer
MD
The Clifford Joseph Barborka Professor of Medicine in the Division of Gastroenterology and Hepatology at Northwestern University, Chicago. His clinical and research focus is in Crohn's disease and ulcerative colitis.
Head Office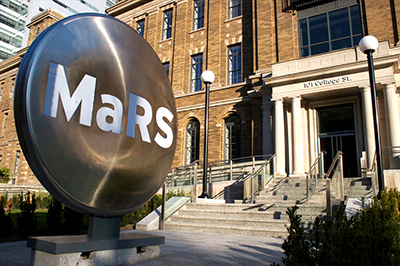 Subscribe To Updates
Fill out this form to receive the latest updates, news, and press releases from Alpha Cancer Technologies.
You can unsubscribe at any time by clicking on the unsubscribe link at the bottom of our emails.
Alpha Cancer Technologies Inc.
www.alpha-cancer.com
200-101 College St.
Toronto, Ontario, M5G 1L7
Canada